The only thing that matters in mixing a song is how much energy and emotion you drive through the speakers.
Gregory Germain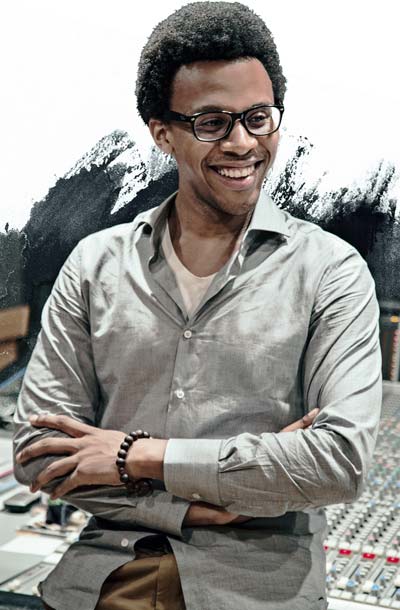 フランス生まれ、パリ育ち。日本の文化に憧れて10代の頃から
様々な日本の音楽に触れる。
20歳で来日し、レコーディングエンジニアを目指す為、
音楽専門学校へ入学。
卒業後は、スタジオグリーンバードでアシスタントとして数多くの
メジャーアーティスト、バンドの作品に参加。
日本語、英語、フランス語の三ヶ国語を巧みに操り、海外アーティスト
はじめ、海外プロデューサーとのセッションにも参加している。
そして、2011年Digz, inc Groupに入社。
Born and raised in France, Gregory fell in love with Japanese music and culture from a very young age.
He jumped into the Japanese music industry in 2007 starting as a runner then moved to Greenbird Studio in 2008 where he started his career as an assistant engineer.
After a few years assisting the best engineers and producers he started his first engineer works with various artists.
Né en France, Gregory Germain grandit bercé par la culture japonaise et tombe sous le charme de sa scène musicale dès son plus jeune âge.
À l'âge de 20 ans, il part pour le Japon afin de poursuivre son rêve, devenir ingénieur du son. 
Il intègre une école spécialisée ou il étudiera pendant deux ans, son diplôme en poche, il décroche rapidement un poste d'assistant au studio Greenbird.
Cette expérience lui permettra de se former auprès de nombreux artistes majors, producteurs dans tous les styles confondus.